Shabbat
Friday evening services offer a relaxed beginning to Shabbat.
On the first Friday of every month, we have 3 services running in parallel, in Radlett and in community halls in Borehamwood and in Welwyn.
The services in both Borehamwood and Welwyn offer the opportunity for all Jews in the area to meet once a month for a friendly, informal, musical friday night service followed by a bring and share supper (vegetarian, no nuts please). Please contact the office for location details of these services.
In Radlett, on the third Friday of every month, the service is followed by a bring-and-share chavurah meal – a friendly and social occasion often accompanied by lively singing. The service on these weeks is slightly shorter and especially suitable for families with children.
(Needless to say, families are welcome on other Fridays and conversely you don't need to bring a child to enjoy the chavurah service!).
Shabbat morning services commence at 10.30am.
We use the the UK Reform Siddur, Seder Ha-t'fillot, and the service is followed by a Kiddush which gives the Community an opportunity to socialise.
Our young people celebrate becoming Bar or Bat Mitzvah on Shabbat mornings (or afternoons) by leading part of the service and reading from Torah. There are often other celebrations such as Baby Blessings, Aufrufen, or special anniversaries during our services; these simchas are seen as community occasions for us all to share. On some weeks the singing is led by our own talented voluntary choir. The choir does not 'perform' for a congregation of 'spectators' – rather it supplements and encourages congregational singing and participation.
As a consequence of our commitment to congregational participation, members of the community often lead our services and read from the Scroll. We actively encourage this, even amongst those who have not done so previously. The preparation and studying involved are, in themselves, a source of spiritual fulfilment and satisfaction.
There are opportunities to improve your Hebrew or indeed to learn from scratch at The Learning Circle on Tuesday nights.
Family Corner
We have an innovative Family Corner within the synagogue where younger children can play quietly.
This enables parents to enjoy the service while remaining responsible for their children. Just through the door by the Family Corner is a 'Kids Corner' where parents can take their child out for a break from the service. As a community our aim is to try and meet the needs of all our members and this applies to religious services as well as other areas of activity.
All dates and details of Services appear in our weekly email bulletin ReNew.
Please contact the synagogue office for further information on 01923 856110
Wed, 20 February 2019
15 Adar I 5779
Whisky Night Saturday 16 March 7pm
Our popular whisky night returns , book your place via our box-office. Synagogue members, don't forget to login to get your discount!
9 Reasons for being Reform and 1 for not... Sunday 17 March 7.30pm
Question, argue, and find out what it all means for you and our Jewish future. Join writer and broadcaster Rabbi Dr Jonathan Romain MBE and Rabbi Laura Janner-Klausner for this topical discussion The event will be taking place in Borehamwood, location on booking. For members and non-members. Members should bring a non-Reform friend!
Save the Date - Wednesday 20 March - Don't miss our fabulous Purim evening
Come and join our karaoke Disney Megillah. Don't forget your fancy dress. Bring a bottle. We'll supply the hamantaschen!
Private contemplation and Torah review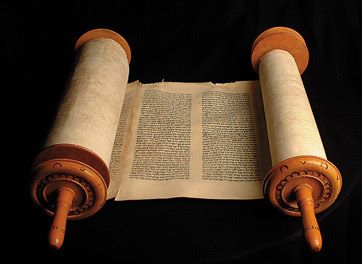 An opportunity for individuals to prepare for the shabbat morning service at any time from 9.30am by reviewing numerous resources which explore the week's parashah from a range of both traditional and contemporary viewpoints. The resources are available in the upstairs hall outside the library and those partaking are invited to find a quiet place for contemplation or discuss with fellow congregants.
Hire our Facilities
Our facilities are available for hire and are the ideal venue for a wide range of functions
Wed, 20 February 2019 15 Adar I 5779