Our Czech Scrolls
As a community we are grateful to be able to use 2 scrolls from Czechoslovakia, which have been kindly lent to us by the Memorial Scrolls Trust
This page provides some insight on the history of these scrolls.
"These scrolls are precious, holding a profound spiritual and educational significance. They speak a defiant message of hope continuity and resilience"
Ruth-Anne Lenga, Holocaust Education Development Programme
Where did the scrolls come from
The story of our scrolls begins in the 1930s in the former country of Czechoslovakia.
At the time across Czechoslovakia there was a thriving Jewish community, with Christians and Jews getting along as neighbors. Our scrolls come from the towns of České Budějovice and Vlašim. Vlašim is 70km SE of Prague, near Benesov. Budějovice is 150 km from Prague which at the time was the centre of Jewish life in the region.
A rich Jewish culture had developed in the region and the Jewish population was very large, at the time of the 1930 census 356,830 jews were recorded in all of Czechoslovakia. Following the Nazi invasion in 1939, historical congregations were closed down and their synagogues destroyed or deserted. Today, the population of the Czech Republic is ten million, including 4,000 Jews.
As the Nazi threat drew closer, communities across Czechoslovakia decided to gather together their treasures including their scrolls and carefully catalogue them. They were all labelled. Vlašim was one of the collection points. In 1942, a group of members of Prague's Jewish community devised a way to bring the religious treasures from the deserted communities and destroyed synagogues to the comparative safety of Prague.
After the war, the scrolls lay forgotten in a synagogue in Prague until the communists who were in power in Czechoslovakia, and desperate for hard currency, decided to sell them as a collection and they were bought by the Westminster Synagogue in London. A sorry collection of 1564 scrolls were transported. All in a poor state (though all identifiable because of their labels).
Labelled Scrolls
A team of scribes was assembled at Westminster to examine every scroll and re-catalogue them.
At this point according to the curator of the collection, 'a sort of miracle happened'. A man knocked on the door of the synagogue and announced himself as a travelling scribe who wondered if there was any work for him. Did the synagogue perhaps have a scroll or two for him to look at?
He stayed for 26 years!
Sofer David Brand working on the Scrolls
One by one the scrolls were restored and returned to their rightful position in the lives of Jewish communities across the World. At Radlett, we have scroll number 236 from Budějovice and 1176 from Vlašim and they are used in our services.
These two scrolls represent two lost communities. When so many died, these were saved, meticulously restored and these and others like them are used in synagogues across the world.
They speak for the two communities and for the 6 million.
They are a symbol of hope as well as sorrow.
---
The story of MST#236 from České Budějovice
Budějovice is a large town on the Vltava river about 150 km from the capital city, Prague and is probably best known for its main export Budweiser beer! Jews lived in Budějovice since the 14th century, the first synagogue was built about 1380.
Budweis, about 1900, The neo-Gothic synagogue consecrated in 1888,
In the 1930's the synagogue was the centre of Jewish life and Rudolph Ferda its much loved Rabbi.
On March 15th 1939 the peace of the town was shattered when it was invaded by Nazi troops and overnight, life changed for everyone who lived there.
In 1940 Jewish businesses and homes were confiscated. On April 18, 1942 the remaining 909 Jews of České Budějovice were deported to the ghetto camp of Theresienstadt (Czech: Terezín). Most of them did not survive the Holocaust. The synagogue was blown up on July 5, 1942.
---
The story of MST#1176 from Vlašim
Vlasim was one of the many collection points from which Scrolls came to Prague which suggests that this Scroll came either from Vlasim itself or from one of several nearby communities.
We have no way of knowing where it might previously have been.
After passing through London, the Scroll went to the Queenshill Synagogue, an Orthodox synagogue in Leeds, from 1965 until 2004. It was returned to the Memorial Scrolls Trust because it had become unkosher through age and use. In 2010, it was lent to the German Hygiene Museum (sic) in Dresden for an exhibition about various faiths. It was a gesture of reconciliation that this scroll could travel to Germany.
It was loaned to Radlett Reform in 2011 where it has found a long-term and loving home.
MST#1176 from Vlašim
---
The Memorial Scrolls Trust
The Memorial Scrolls Trust has a sacred responsibility for nearly 1600 Czech Torah scrolls. The scrolls were rescued from the Holocaust by the Prague Jewish community, which largely perished, and were brought to Westminster Synagogue almost 50 years ago.
Today, thanks to the work of the Memorial Scrolls Trust, these scrolls take a message of hope, continuity and resilience to every corner of the globe from North America to South Africa, from Britain to New Zealand. They can be found in Windsor Castle and the Holocaust Museum in Washington, Yad Vashem in Jerusalem and the US Naval Academy in Maryland, as well as in over a thousand synagogues around the world including Radlett Reform.
To those who were entrusted with the scrolls, they are a symbol of hope as well as sorrow, and also an intimate link with the individual historic congregations which were destroyed under the Nazis.
Recent Repairs
Here are some pictures of the recent repairs to one of our scrolls
Wed, 20 February 2019
15 Adar I 5779
Whisky Night Saturday 16 March 7pm
Our popular whisky night returns , book your place via our box-office. Synagogue members, don't forget to login to get your discount!
9 Reasons for being Reform and 1 for not... Sunday 17 March 7.30pm
Question, argue, and find out what it all means for you and our Jewish future. Join writer and broadcaster Rabbi Dr Jonathan Romain MBE and Rabbi Laura Janner-Klausner for this topical discussion The event will be taking place in Borehamwood, location on booking. For members and non-members. Members should bring a non-Reform friend!
Save the Date - Wednesday 20 March - Don't miss our fabulous Purim evening
Come and join our karaoke Disney Megillah. Don't forget your fancy dress. Bring a bottle. We'll supply the hamantaschen!
Private contemplation and Torah review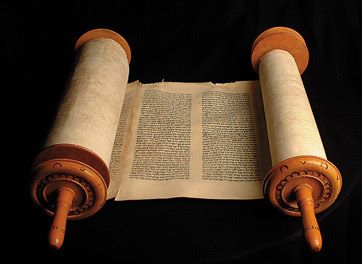 An opportunity for individuals to prepare for the shabbat morning service at any time from 9.30am by reviewing numerous resources which explore the week's parashah from a range of both traditional and contemporary viewpoints. The resources are available in the upstairs hall outside the library and those partaking are invited to find a quiet place for contemplation or discuss with fellow congregants.
Hire our Facilities
Our facilities are available for hire and are the ideal venue for a wide range of functions
Wed, 20 February 2019 15 Adar I 5779