Welcome to Radlett Reform Synagogue
We are a vibrant, innovative, young-at-heart Reform Jewish community of over 850 families, comprising just over 2,300 adults and children throughout South Herts and the neighbouring regions.
We provide for the religious and spiritual needs of members through services and other activities including social and educational activities. In particular, we value children, youth and young people as a significant part of our community and provide engaging and stimulating activities to meet their needs.
We welcome new members, inspiring and retaining those who might otherwise be estranged from Judaism and the Jewish Community.
Our Clergy
Rabbi Paul Freedman is our Senior Rabbi and has been at Radlett Reform Synagogue since 2004. He grew up in the Reform Movement, though he has also belonged to Liberal and Orthodox communities. He studied Physics at Bristol University and then Education at Cambridge. He taught at schools in Bristol, Bath and then Gloucester, where he was Head of Science of a large comprehensive school, before entering Leo Baeck College to train for the rabbinate.
Rabbi Paul was part of the editorial team for the Reform Movement siddur and is currently working on the new machzor. He is a former chair of the Assembly of Reform Rabbis & Cantors UK.
Rabbi Celia Surget was ordained in 2007, she joined us in October 2011 to support our rapidly growing community. As a member of our clergy, Rabbi Celia is involved in all aspects of synagogue life - leading services, adult education, pastoral work and officiating at life-cycle events. Rabbi Celia also oversees our flourishing Cheder and continues to develop our exciting youth provision across all ages.
Rabbi Celia is a Governor at Clore Shalom School and sits on the Board of the European Rabbinic Assembly for Progressive Judaism.
Sun, 24 February 2019
19 Adar I 5779
Whisky Night Saturday 16 March 7pm
Our popular whisky night returns , book your place via our box-office. Synagogue members, don't forget to login to get your discount!
9 Reasons for being Reform and 1 for not... Sunday 17 March 7.30pm
Question, argue, and find out what it all means for you and our Jewish future. Join writer and broadcaster Rabbi Dr Jonathan Romain MBE and Rabbi Laura Janner-Klausner for this topical discussion The event will be taking place in Borehamwood, location on booking. For members and non-members. Members should bring a non-Reform friend!
Save the Date - Wednesday 20 March - Don't miss our fabulous Purim evening
Come and join our karaoke Disney Megillah. Don't forget your fancy dress. Bring a bottle. We'll supply the hamantaschen!
Private contemplation and Torah review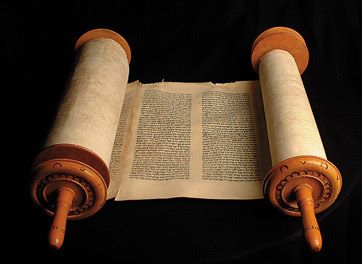 An opportunity for individuals to prepare for the shabbat morning service at any time from 9.30am by reviewing numerous resources which explore the week's parashah from a range of both traditional and contemporary viewpoints. The resources are available in the upstairs hall outside the library and those partaking are invited to find a quiet place for contemplation or discuss with fellow congregants.
Hire our Facilities
Our facilities are available for hire and are the ideal venue for a wide range of functions
Sun, 24 February 2019 19 Adar I 5779