School Visits
School Visits
School Visits to our Synagogue


We welcome school visits to our Synagogue. Our school visits team supports the requirements of the national curriculum, providing a useful educational resource.
We are visited by primary and secondary school pupils and their teachers from Hertfordshire, Buckinghamshire, Bedfordshire, Essex and north London, offering them an understanding of Jewish worship and culture.
Each visit lasts about two hours. A typical visit includes a general introduction to the synagogue, Jewish tradition and customs, discussing artefacts, undressing and dressing a Sefer Torah (the scroll), and depending upon the time of year, an explanation of festivals. There is plenty of time to ask questions.
We try to match the visit to the age and expectations of our visitors. As part of the synagogue's role in the wider community, we introduce them to "living Judaism", helping to increase knowledge and to foster understanding. The process is two-way and we value the contributions made by pupils and teachers alike.
Our programme can be booked on a Tuesday, Wednesday or Thursday from 10.00-12.00, allowing schools time for the journey outside rush hour. We talk about what children might expect to see inside a church and then compare this to what is inside a synagogue. We also discuss the Sabbath, ritual wear and after a break and a snack of challah (our traditional bread) and a drink, the children have a chance to write in Hebrew before taking a closer look at our Torah scrolls.
You can see from the letters (click here) we receive that the pupils find this visit a unique learning experience
Please note we are obliged to hire paid security for groups over 30 that take us over 50 people in the building (this will depend on what else is booked) - the cost is £60.
The synagogue asks for a minimum donation of £1.00 per child.
If you would like to arrange for a school party to visit the synagogue please complete the form below.
We look forward to your visit.
Wed, 20 February 2019
15 Adar I 5779
Whisky Night Saturday 16 March 7pm
Our popular whisky night returns , book your place via our box-office. Synagogue members, don't forget to login to get your discount!
9 Reasons for being Reform and 1 for not... Sunday 17 March 7.30pm
Question, argue, and find out what it all means for you and our Jewish future. Join writer and broadcaster Rabbi Dr Jonathan Romain MBE and Rabbi Laura Janner-Klausner for this topical discussion The event will be taking place in Borehamwood, location on booking. For members and non-members. Members should bring a non-Reform friend!
Save the Date - Wednesday 20 March - Don't miss our fabulous Purim evening
Come and join our karaoke Disney Megillah. Don't forget your fancy dress. Bring a bottle. We'll supply the hamantaschen!
Private contemplation and Torah review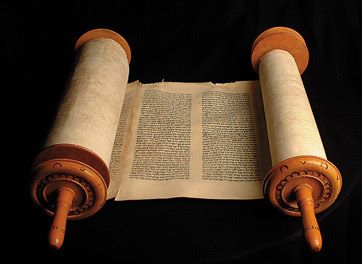 An opportunity for individuals to prepare for the shabbat morning service at any time from 9.30am by reviewing numerous resources which explore the week's parashah from a range of both traditional and contemporary viewpoints. The resources are available in the upstairs hall outside the library and those partaking are invited to find a quiet place for contemplation or discuss with fellow congregants.
Hire our Facilities
Our facilities are available for hire and are the ideal venue for a wide range of functions
Wed, 20 February 2019 15 Adar I 5779