Music
We are proud of our voluntary choir, which sings at our Shabbat morning service once a month, at High Holy Days and some festivals.
The choir enhances services with a variety of settings for our liturgy, many arranged by our own conductors. Many members of the choir are accomplished vocalists and musicians; nevertheless the emphasis is on participation of members of the choir and of the general congregation.
Beyond our regular services, the choir participates in some local community or interfaith events, and some members of the choir are also available (at a reasonable fee) to form a quartet for weddings. We would like the choir to go from strength to strength, and welcome new members. If you would like to take a more active part in the services and get a musical buzz, and think you can sing, we would love you to give our choir a try. The prayers with the music are written out in English phonetics; so Hebrew reading is not essential.
Rehearsals are on selected Saturdays at 9.30 am before a service, plus 2-3 evenings at the time of the high holy days, so they are not too onerous.
For more information or if you want to take part, please contact Alan Byers or the office.
Friday night services are frequently enhanced by guitar accompaniment and on the third Friday of the month (and for the occasional Shabbat morning service) with our "Fretz" guitarists.
If you are interested in playing guitar please contact Rabbi Paul.
Wed, 20 February 2019
15 Adar I 5779
Whisky Night Saturday 16 March 7pm
Our popular whisky night returns , book your place via our box-office. Synagogue members, don't forget to login to get your discount!
9 Reasons for being Reform and 1 for not... Sunday 17 March 7.30pm
Question, argue, and find out what it all means for you and our Jewish future. Join writer and broadcaster Rabbi Dr Jonathan Romain MBE and Rabbi Laura Janner-Klausner for this topical discussion The event will be taking place in Borehamwood, location on booking. For members and non-members. Members should bring a non-Reform friend!
Save the Date - Wednesday 20 March - Don't miss our fabulous Purim evening
Come and join our karaoke Disney Megillah. Don't forget your fancy dress. Bring a bottle. We'll supply the hamantaschen!
Private contemplation and Torah review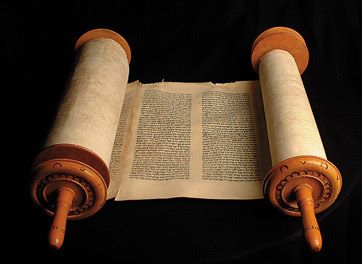 An opportunity for individuals to prepare for the shabbat morning service at any time from 9.30am by reviewing numerous resources which explore the week's parashah from a range of both traditional and contemporary viewpoints. The resources are available in the upstairs hall outside the library and those partaking are invited to find a quiet place for contemplation or discuss with fellow congregants.
Hire our Facilities
Our facilities are available for hire and are the ideal venue for a wide range of functions
Wed, 20 February 2019 15 Adar I 5779