Gift Aid Consent

Please complete this consent.
Please ensure you have read the notes below.
---
Charity: Radlett Reform Synagogue
Registered Charity No: 1161059
As a UK tax payer, I agree that the Charity treat
all donations I have made since 6 April 2015, and all donations I make from the date of this declaration – unless I notify you otherwise in writing
as Gift Aid donations
---
---
NOTES:
1) It is a requirement that anyone signing this Declaration must pay an amount of income (and/or capital gains) tax equal to the tax that the Synagogue reclaims on their donations
2) I understand the charity will reclaim 25p of tax on every £1 that I give on or after 6 April 2015.
3) If your circumstances change and you are no longer paying income (and/or capital gains) tax equal to the tax the Synagogue reclaims, you can cancel this Declaration (see note 5).
4) Whilst this Declaration is in force, you must notify the Synagogue if you change your name or address.
5) This Declaration form is designed to serve a dual purpose – it will also be used by the Synagogue to confirm back to donors making Oral Declarations (by phone) that the Synagogue may reclaim tax on donations they have made (it will not be necessary to sign and return the 'confirmation' form).
6) You are entitled to cancel both Written and Oral Declarations at any time.
7) If you pay tax at the higher rate, you can claim further tax relief in your Self Assessment tax return.
8) I understand that other taxes such as VAT and Council Tax do not qualify.
9) If you are unsure whether your donations qualify for Gift Aid tax relief, ask your Synagogue or ask your local tax office for leaflet IR113 Gift Aid.
Updated: Nov 16
Wed, 20 February 2019
15 Adar I 5779
Whisky Night Saturday 16 March 7pm
Our popular whisky night returns , book your place via our box-office. Synagogue members, don't forget to login to get your discount!
9 Reasons for being Reform and 1 for not... Sunday 17 March 7.30pm
Question, argue, and find out what it all means for you and our Jewish future. Join writer and broadcaster Rabbi Dr Jonathan Romain MBE and Rabbi Laura Janner-Klausner for this topical discussion The event will be taking place in Borehamwood, location on booking. For members and non-members. Members should bring a non-Reform friend!
Save the Date - Wednesday 20 March - Don't miss our fabulous Purim evening
Come and join our karaoke Disney Megillah. Don't forget your fancy dress. Bring a bottle. We'll supply the hamantaschen!
Private contemplation and Torah review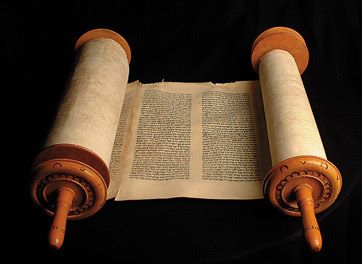 An opportunity for individuals to prepare for the shabbat morning service at any time from 9.30am by reviewing numerous resources which explore the week's parashah from a range of both traditional and contemporary viewpoints. The resources are available in the upstairs hall outside the library and those partaking are invited to find a quiet place for contemplation or discuss with fellow congregants.
Hire our Facilities
Our facilities are available for hire and are the ideal venue for a wide range of functions
Wed, 20 February 2019 15 Adar I 5779