Dementia Friends
Dementia Friends
Dementia Friends Initiative
This initiative was formed to not only raise awareness of dementia within the local community but encourage the community to take action and make a difference to people living with dementia.

People with dementia sometimes need a helping hand to go about their daily lives and feel included in their local community. Dementia Friends is giving people an understanding of dementia and the small things that they can do that could make a difference.

With the help of a nationwide network of one million Dementia Friends and Dementia Friends Champions, people are helping to create dementia friendly communities together. From helping someone to find the right bus to spreading the word about dementia on social media, every action counts.
So what's involved?
Quite simply, an hour of your time – An awareness session is informative and interactive and by asking members of the community to sign up to becoming Dementia Friends, we hope to make our communities more accessible and welcoming to all those living with, or caring for those with, all types of dementia.

Anyone who would like more information about booking an Awareness Session or becoming a Dementia Friend can email Rina Persaud, our Dementia Friends Champion, at dementiafriends@radlettreform.org.uk
For additional information please take a look at the Dementia Friends website at www.dementiafriends.org.uk
Wed, 20 February 2019
15 Adar I 5779
Whisky Night Saturday 16 March 7pm
Our popular whisky night returns , book your place via our box-office. Synagogue members, don't forget to login to get your discount!
9 Reasons for being Reform and 1 for not... Sunday 17 March 7.30pm
Question, argue, and find out what it all means for you and our Jewish future. Join writer and broadcaster Rabbi Dr Jonathan Romain MBE and Rabbi Laura Janner-Klausner for this topical discussion The event will be taking place in Borehamwood, location on booking. For members and non-members. Members should bring a non-Reform friend!
Save the Date - Wednesday 20 March - Don't miss our fabulous Purim evening
Come and join our karaoke Disney Megillah. Don't forget your fancy dress. Bring a bottle. We'll supply the hamantaschen!
Private contemplation and Torah review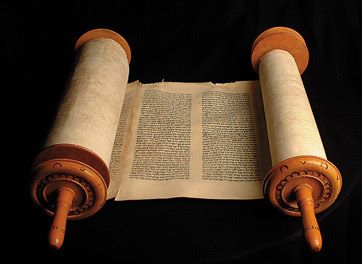 An opportunity for individuals to prepare for the shabbat morning service at any time from 9.30am by reviewing numerous resources which explore the week's parashah from a range of both traditional and contemporary viewpoints. The resources are available in the upstairs hall outside the library and those partaking are invited to find a quiet place for contemplation or discuss with fellow congregants.
Hire our Facilities
Our facilities are available for hire and are the ideal venue for a wide range of functions
Wed, 20 February 2019 15 Adar I 5779